LaTasha Starr, 2022 Linda Gooden Legacy Award Winner, confidently wears a dark tee-shirt bearing the words ESTe²M Builders in a new trailer. The promo was released recently and saw LaTasha sitting in a research laboratory flanked by beakers, flasks, biological microscopes, measuring cylinders, and a human skeleton model with removable arms. View the trailer here.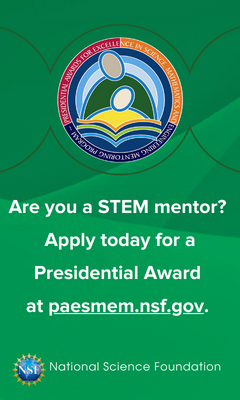 LaTasha is the chief executive officer of ESTe²M Dreamers, which aims to further science, technology, engineering, entrepreneurship, and math (STe²M) education and provide children with engaging experiences while building confidence.
ESTe²M Builders is focused on 4th and 5th-grade students and provides youth with the necessary technical, communication, and confidence skills necessary to succeed in a STEM environment.
"Do you know that they can find out through STEM where you come from?" asks Latasha. After posing the question, the trailer cuts to students in personal protective equipment doing experiments. A wall chart breaks down the human hereditary history and Deoxyribonucleic acid, or DNA, in the next slide.
Alongside proteins, lipids, and carbohydrates, nucleic acids are among the significant macromolecules essential for all known life forms.
"It's very interesting how they find DNA," replies one student. "From little pieces, you can find where you're from, your whole culture. It's cool, actually," she tells the audience.
Speaking off-camera, LaTasha says "STEM Roots" is a unique program designed to pull students in and expose them to a whole new world.
LaTasha is also s an associate fellow and systems engineer senior staff for Lockheed Martin Aeronautics. She began her career as a systems engineer for Lockheed Martin Space in 2007. She was one of fifteen early-career professionals selected to participate in the Engineering Leadership Development Program (ELDP). The ELDP prepares future technical leaders for Lockheed Martin. Since then, Starr has embraced challenges, taking on the responsibility of designing, testing, and validating solar telescopes to monitor the Sun's activity.
During the 36th annual Black Engineer of the Year Awards (BEYA) Conference, February 17-19, 2022, LaTasha received the Linda Gooden Legacy Award is named for 2006 Black Engineer of the Year. She was the founding president of Lockheed Martin Information Technology and one of the most respected business leaders in aerospace and defense during her 40-year career.