The BEYA Metaquake Symposium wrapped up with a glittering awards ceremony featuring young and gifted Black leaders. Following US Black Engineer magazine's recognition of these metaverse leaders in its spring 2022 education issue, the nominees were presented with the  Champions of the Metaverse award at the 2023 symposium.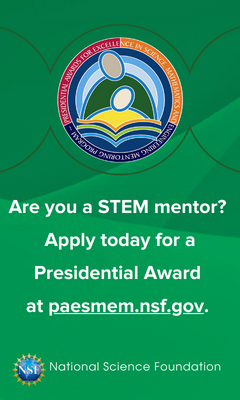 While some thought leaders received their education from colleges and universities in the U.S., others are self-taught or seized the chance to learn tech while holding down another job. What they all have in common is the desire to create a more inclusive world through the metaverse.
Ryan Dennis is a senior manager for MetaJuice, the blockchain subsidiary of the IMVU metaverse with over 1 million daily active users. He led the launch of a blockchain-enabled metaverse at the GamesBeat conference hosted by Meta and VentureBeat. He is also the founder of two messaging and communications startups, NFTs Life and CryptoLately, which aim to help metaverse and cryptocurrency companies reach their target audiences.
Raulvin Coke is a futurist, business transformation executive, and in-demand consultant, speaker, and media personality with experience working in tech-related fields with companies such as NBC Universal, MediaBrix, and Oracle. He is co-CEO and co-founder of Future Wise Group, a Web 3.0 brand strategy, and metaverse marketing agency. Recently, the company produced two podcasts: Esports, Metaverse & Beyond—a kids-focused podcast— and Metaverse-ology, which features entrepreneurs and thought leaders in the Web 3.0 space to help demystify the metaverse ecosystem and economy. Both shows were listed in FeedSpot's Top 25 Metaverse Podcasts.
Jacqueline Shaulis (center) is an international motivational speaker, executive coach, and bestselling author supporting women and advocating for inclusion and diversity. She's partnered with the National Center for Intersectional Studies and is using the metaverse as a tool for connection for intersectional introverts and amplification of the lived experiences of introverted women of color. Projects include conceiving and developing an interactive classroom in the metaverse to experience and learn her coursework and an AWEditorium for introverts to find community and support each other. Shaulis has spoken in over 20 countries, and her work has been featured in Forbes, TODAY Show, The Washington Post, The Dr. Oz Show, The Independent, TEDx, Yahoo Finance, and Bronze magazine.
Bianca J. Jackson (left) is an award-winning entrepreneur with over years of experience managing IT infrastructure, web, mobile, video, and metaverse projects for Fortune 500 companies. She was the project manager for USA Today's Visual Storytelling Program Suite: Emerging Tech and Video teams. While there, she managed the Pulitzer Prize-winning metaverse product, The WallVR, which won a Journalism 360 grant. "The Wall" enables VR users to see the implications of what it would mean to construct a fence between Texas and Mexico and explores eminent domain, endangered species, and food supply. Jackson is the chief innovation officer of BrickRose Exchange, a collaborative meeting space that engages audiences through in-person and metaverse events. She is dedicated to developing projects and working with organizations focused on women in tech, Black art, and emerging tech.
Shea Richburg is a metaverse visionary and XR child safety thought leader. As co-CEO of Future Wise Group, she works with celebrities and crypto, NFT, and Web 3.0 startups. She is the executive producer of two podcasts that feature entrepreneurs and thought leaders in the Web 3.0 space to help demystify the metaverse ecosystem and economy. Richburg is also the co-creator of the Metaverse-IQ, a behavioral intelligence framework that establishes universal safety guidelines and provides an overall better experience for human connection while in virtual environments. Richburg is a member of the Blockchain Council and a certified metaverse expert who serves as a member of the Maternal Justice Subcommittee of New Jersey.
Tina Bonner is an award-winning entrepreneur, motivational speaker, and podcast host. She is the founder/CEO of the viral and rapidly expanding Black In Meta, an organization committed to helping communities become competent in learning how to leverage the metaverse. Utilizing social media as a tool, it has built a fan-based and enthusiastic community that spans multiple platforms and has generated 2 million-plus views, 20,000-plus reshares, a 500 percent engagement rate, 10,000-plus followers, 182,749 accounts reached, and 264,001 impressions within its first 30 days of launch. The organization has been lauded by AfroTech, The Washingtonian, the African-American Marketing Association, and more.
David C. Hughes is a co-creator of the first Black philanthropic-based app, Give Black, which educates and empowers Black organizations. Previously, he worked in the sports industry for the Houston Texans and the University of Texas and interned at ESPN, the University of Miami, 790 the Zone, and Georgia State University. As an educator, he is a clinical assistant professor at Georgia State University and an esports adjunct professor at Morehouse College teaching students about the metaverse, diversity, excellence, ethics, constructive communication, esports, and technology. In 2019, he secured a technology grant to create the first esports initiative at an HBCU. Hughes has been a Graduate School of Education pre-doctoral fellow at the University of Pennsylvania and has taught at Shenandoah University, Georgetown University, and others.
TeLisa Daughtry (right) is an award-winning STEM and DEI&B advocate, technologist, and serial/social entrepreneur. She is the founder and CTO of FlyTechnista and CTO at FLYX Enterprises, a metaverse consultancy that provides technical solutions for government agencies, Fortune 500 enterprises, and nonprofits. Daughtry is dedicated to creating solutions through the United Nations (Sustainable Development Goals) and UN Women (Women Empowerment Principles) to empower underrepresented groups to participate in emerging technologies such as Web3, NFTs, artificial intelligence, and building an inclusive metaverse. Daughtry is a self-taught coder and educated engineer who transitioned into the blockchain space while working at PwC. She has supported hundreds of women and underrepresented groups to mint their first NFTs, create and set up digital wallets, and build communities and project roadmaps for collections.
Dr. Justin Goldston is co-founder of SydTek DAO, a project aimed at reimagining education the Web3 way. He is also a professor at Penn State University and focuses his research on ways to leverage blockchain, the metaverse, and other emerging technologies. Goldston is a five-time TEDx speaker with over 20 years of experience consulting with organizations on digital transformation. As an educator, he leads and assists in the development of blockchain, supply chain management, and business analytics programs and courses at Georgetown University, Texas A&M University, Davenport University, and others. He recently published the first academic peer-reviewed study on the metaverse with "The Metaverse as a Digital Leviathan: A Case Study of Bit.Country."
Marcus Sawyerr is the founder of EQ Community, a community of top leaders that connect executives seeking work with inclusive tech-enabled firms. Sawyerr advocates for Web3 enablement in the corporate environment to expand employment opportunities and grow engagement. His vision incorporates the metaverse and compensation models that incorporate NFTs and cryptocurrency. He utilizes these tools to engage and expand his EQ community where members can participate in events and learning activities within the metaverse and earn NFTs in an ongoing loyalty program. Sawyerr advises private equity firms on DE&I strategies and has served as an executive board member of the Microsoft Services Board. Press includes The EQ Report, American Express, Recruiter.com, LinkedIn, and Inside Big Data.
Nova Lorraine is an award-winning fashion designer, author, speaker, and branding advisor for fashion and lifestyle startups, NFTs, and the metaverse. Having recently launched Raine Drops NFT Art House, Lorraine founded Raine magazine and has interviewed Mark Cuban, Kendall Jenner, Daymond John, Nicky Hilton, and others. Lorraine continues to provide platforms for entrepreneurs through the Pink Kangaru Podcast Network and the Raine School of Fashion Innovation and Sustainability. A multi-disciplinary being, Lorraine published a book and podcast both titled Unleash Your Supernova. Her fashion designs have been featured in Vogue Italia magazine and on The View.
Krystal Cooper's work lives at the intersection of creative technologies. She began her career in animation and expanded into visual effects, interactive media, artificial intelligence, gaming, and augmented and virtual reality. Cooper is on the Emerging Products team at Unity where she creates tools for artists and studios allowing content creators to build worlds for virtual production and the metaverse. Previously, she brought her love for technology and technical leadership to companies such as Rhythm and Hues, Apple, Industrial Light and Magic, and Disney. She is a producer and founder of Reality Unbound, an XR immersive creative studio dedicated to spatial equity.