Stacia M. Graham is one of the winners of the 2022 Black Engineer of the Year Community Service Award. She is an avid volunteer with the National Society of Black Engineers (NSBE) St. Louis Gateway Chapter and is being recognized for her dedication to assisting with the Pre-Collegiate Initiative that introduces K-12 students to science, technology, engineering, and math (STEM) careers.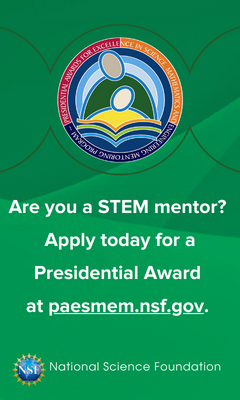 A member of the Society of Women Engineers (SWE), Stacia also volunteers with the Tennessee State University St. Louis Alumni Chapter, the United Way of Greater St. Louis, and the Boeing St. Louis Leadership Association.
"Stacia is a dynamic individual who has already made an impact on her company, her profession, and her community. I am excited to see the contributions she will make in the future," said Pat Cazeau of The Boeing Company.
Stacia joined The Boeing Company in St. Louis as a reliability and maintainability engineer in 2006, after graduating from Tennessee State University with a bachelor's in electrical engineering. Since then, she has supported a variety of defense aviation platforms and programs. She has also led a lean manufacturing initiative that ensures accuracy and uniformity in project changes, saving approximately 700 labor hours across the team.
Hosted by US Black Engineer magazine, the Council of Historically Black College and University (HCBU) Engineering Deans, Lockheed Martin Corporation, and Aerotek, the BEYA STEM Conference will take place February 17-19, 2022. On the agenda of the three-day event is the BEYA Gala, where this year's awards, including the 2022 Black Engineer of the Year Award, will be presented.
BEYA category awards include the Dave Barclay Affirmative Action, Career Achievement, Community Service, Education Leadership – K-12 Promotion of Education, Educational Leadership – College-Level Promotion of Education, Lifetime Achievement Award, Most Promising Engineer, Outstanding Technical Contribution, Professional Achievement, Research Leadership, Senior Technology Fellow, Student Leadership, and Technical Sales and Marketing.