Morgan State University's Class Of 2023 is now part of its network of over 30,000 Morgan State alumni worldwide.
According to Prairie View A&M University commencement statistics, Roy G. Perry College of Engineering granted 169 degrees. In total, 29% of its undergraduate degrees to first-generation students. A total of 871 degrees were awarded to in-state students, 105 to out-of-state students, and 32 to international students. (https://www.pvamu.edu/blog/pvamus-8th-president-to-spring-2023-graduating-class-remember-the-dream-of-mlk-and-the-courage-of-rosa-parks-to-use-your-voice/)
Thousands of family and friends flocked into Chappie James Arena and overflow areas to watch more than 400 students walk across the stage to receive their Tuskegee University degrees. The Commencement Address was delivered by Dr. Lisa D. Cook, who is the first African American woman to serve on the Federal Reserve Board.
Harold L. Martin, Chancellor of North Carolina Agricultural and Technical State University, tweeted his congratulations to all on an outstanding commencement weekend.
Julian Walker, despite experiencing a life-changing tragedy, successfully graduated with over 600 other undergraduates from Tennessee State University. Learn more about his inspiring journey.
Nate Parker, an accomplished actor, writer, director, and producer, delivered the keynote address at Norfolk State University's Commencement Ceremony. The event took place on May 6, when nearly 600 graduating students were in attendance.
On May 14th, a graduation ceremony was held at Armstrong Stadium for over 800 graduates and their families. The keynote speaker was Ruth E. Carter, a Hampton University alumna from the class of 1982. During her speech, she advised her fellow Pirates to continuously improve their skills, have faith in their foundation, and make sacrifices for a rewarding future.
Howard University held its 155th Commencement Ceremony at the Capital One Arena with great excitement. This year, Howard University awarded 1,852 degrees. The university's president, Wayne A. I. Frederick, MD, MBA, praised the graduating class for their academic achievements and wished them success in their future endeavors.
Over 700 Alabama A&M University students turned their tassels and became alumni.

During the May 5 and May 6 ceremonies, Florida A&M University conferred more than 1,200 undergraduate and graduate degrees to students from 14 colleges and schools.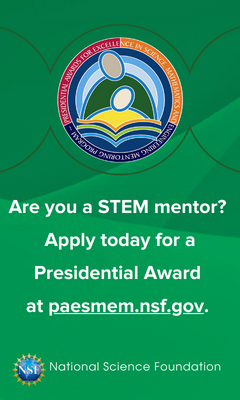 The Spring 2023 Commencement of Southern University took place Friday, May 12, at the F.G. Clark Activity Center. Marc H. Morial, the president and CEO of the National Urban League, the largest civil rights and urban advocacy organization in the country, was the keynote speaker. He and his late father, Ernest "Dutch" Morial, were the first Black father and son to be elected as mayors of a major city in the United States, making history.
The 2023 Order of the Engineer Ceremony at Tuskegee University also took place on May 12, in a tent located on the "Chappie" James Center Lawn. The speaker for this event, Ken Garrett, works as the director of model-based systems engineering at Lockheed Martin Aeronautics. Ken is also the Tuskegee University Technical Liaison for Lockheed Martin. As an aerospace engineering graduate from Tuskegee University, Ken leads mentoring and early career development activities for the students. Additionally, Ken and his wife, Vanetra, who is also a Tuskegee chemical engineering graduate, have been named the 2022-2023 Tuskegee University Parents of the Year. They have two children, Jayla, a graduating senior in chemical engineering from Tuskegee, and Kenny, an incoming freshman in mechanical engineering at Tuskegee. Currently, Ken leads a team of over 500 engineers and specialists who provide support to Lockheed Martin throughout the United States. He assists with various local and corporate endeavors, including digital transformation initiatives, revenue growth strategies, affordability projects, and business development support.