Creating pathways to careers for high school and college students is integral to the mission of INROADS, a national organization that positions its graduates to advance in their careers as they help employers foster diverse and inclusive workplaces.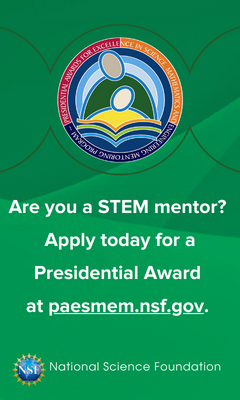 In 2017, during the 31st annual Black Engineer of the Year Awards (BEYA) gala, Chavis Harris, Newport News' director of ethics, equal employment opportunity, and diversity, spoke of his role as vice-chair for the Mid Atlantic chapter of the INROADS Alumni Association.
The organization got another honorable mention at BEYA this year from Demia Readoux, winner of the Outstanding Technical Contribution in Industry Award. Demia is a visionary leader that is driving speed, agility, and competitiveness across the Lockheed Martin engineering organization through her leadership of digital engineering solutions.
She manages a portfolio of products and services that target the digital capabilities needed to make the workforce more engaged and more productive. Not only has she demonstrated exemplary technical leadership, but she also lifts up the next generation of leaders as an avid science, technology, engineering, and math (STEM) advocate and catalyst for change in her broader community.
"As a child, I always loved math and computers but didn't really know what I wanted to pursue," Demia said in her accepatance sppeech. "After high school, I was accepted into INROADS, where I engaged in a series of internships. One of them connected me with a network of Black engineers who were doing amazing work, which was so inspiring for me. One of the engineers was a fraternity brother of my uncle, who was also an engineer. My uncle Michael could build and fix anything. I admired his ingenuity and desire to always help my family. Fueled by pride from both experiences, I knew then that I wanted to be an engineer."
Demia began her career as a project manager at Lockheed Martin after earning a bachelor's degree in business administration with a focus on management information systems.
As an early-career professional, she accelerated growth through assignments in systems engineering and planning, as well as earning a master's degree in management, and industry certifications that are directly aligned to capabilities within Lockheed Martin. She is a certified Lean Six Sigma Black Belt and control account manager.
Demia has also held served as a program manager for Lockheed's leadership development programs (LDPs). According to the website, these programs include classroom training as well as online learning, mentoring, on-the-job training, and special tasks.