During the HBCU Engineering Deans event at the 2022 BEYA STEM Conference, Charlisha "Charli" Greene, vice president of supply chain commodities, systems, and supplier diversity for Boeing Defense, Space & Security, was presented with a prestigious award named after the 1990 Black Engineer of the Year.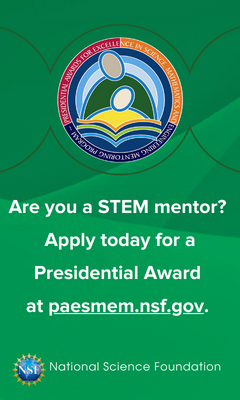 As the daughter of a McDonnell Douglas engineer, seventeen-year-old Charli was awarded a college scholarship through a program at the aerospace manufacturing company.  She also won an internship and has been working for Boeing and its legacy companies ever since.
Over the past two decades, Charli has earned peer recognition for her passion, enthusiasm, and people-first leadership drive to invest in her team, community, and the next generation of science, technology, engineering, and math (STEM) leaders. For these outstanding efforts, Charli was honored as the 2022 Arlington W. Carter Legacy Award winner.
"Charli works to create a culture of inclusion and her genuine connection with people allows her to deliver the highest levels of performance," said Pat Cazeau of The Boeing Company.
Arlington Carter was the 1990 Black Engineer of the Year. An electrical engineer by training, he spent his career promoting the progression of Boeing professionals. Carter served as vice president for continuous quality improvement before retiring as vice president for the missile systems division in the Boeing Company.
"I share a tradition with Mr. Carter, as Carter is my maternal family name," Charli said in her acceptance speech. "In our family, that name has always meant community leadership (and) trailblazer. Mr. Arlington Carter was no different. He saw the big picture of how to form strong teams for maximum progress and output using his intentional experiences within Boeing and his community. That is my goal each day. Though not an engineer, I take pride in my functional role as a supply chain specialist who takes a multitude of experiences to round out my insight and impact. Mr. Carter showcased wisdom, success, and leadership in all areas. I am grateful that BEYA and Boeing have found me worthy of the echo of excellence that comes along with Mr. Carter's legacy."