Retired Army lieutenant general Bruce Crawford is no stranger to the BEYA stage. In 2020 he received the Black Engineer of the Year Award for fostering excellence in a new generation of leaders in science, technology, engineering, and math (STEM).
This February, he was back on the podium at the Historically Black College and University (HBCU) Engineering Deans event presenting the Dr. Wanda M. Austin Legacy Award in his capacity as senior vice president of strategic development, communications, and digital convergence at Jacobs Engineering Group, Inc.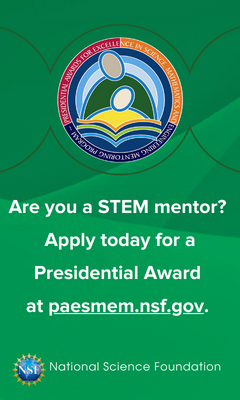 "It's been both an honor and pleasure to be here representing the 55,000 employees of Jacobs in 43 countries," Crawford said, adding that he was honored to be speaking to educators from ABET-accredited engineering schools at HBCUs. A 1986 engineering graduate from South Carolina State University, Crawford told the Council of HBCU Engineering Deans that as an executive in corporate America and a recently retired defender of the United States of America, he knew the benefits of receiving the gift of a good example.
"It's against this backdrop of trailblazers that I say I don't personally know Dr. Wanda Austin," Crawford continued. "What I've read is that she was the first woman and first African American to hold the position of CEO of Aerospace Corporation. I've read that she overcame great challenge, riding three buses to school, eventually becoming like many of us in this room, as you've heard their stories, the first in their family to graduate from college. And finally, what I've read, is a quote from Dr. Wanda Austin that captures the sense of why we are all gathered here on this winter morning in our nation's capital. And I quote: There will always be stumbling blocks in life, but what is most important is that we learn how to turn stumbling blocks into steppingstones."
As a professional engineer and key staff within aviation at Jacobs, Johnny M. Jackson Jr., manager of projects, is a highly regarded leader, Crawford said. A technical expert, Jackson harnesses what he has learned as a role model and mentor. One prime example of how he spends his time outside work is joining with other professionals to become a founding board member of Tuskegee Next, an organization striving to address the shortage of ethnic minority pilots in aviation professions.
Responding to the introduction as the 2022 Dr. Wanda M. Austin Legacy Award winner, Jackson said his grandparents helped raise him as an adolescent in Los Angeles, where he witnessed the power of family and prayer as his parents battled substance abuse. But a memorable flight to Kentucky with his father to a new career as an Army soldier was also a source of inspiration for the young Johnny.
"Resisting the lure of the streets, I learned to embrace and not be ashamed of my intelligence," Jackson said. "Renewing my mind challenged me to be an example to anyone that may come from humble beginnings, yet still has the potential to flourish."