For three decades, David Barclay, onetime vice president of workforce diversity for Hughes Aircraft, was actively involved in driving change in equal employment opportunity, affirmative action, and human relations programs. BEYA named its affirmative action award after Barclay in 2006 to celebrate his dedication and commitment to a multicultural workforce.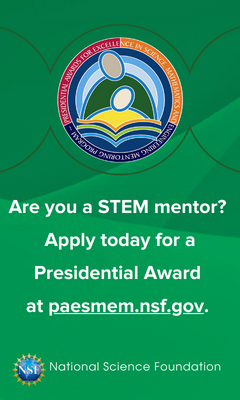 The Dave Barclay Award recognizes efforts to promote affirmative action and diversity in education, job promotion, small-business development, and community activities. The 2023 awards were presented to Scott Drach, vice president of human resources for Boeing International and Corporate at The Boeing Company, and Odetta Scott, associate director for indirect procurement at Raytheon Technologies.
As a global human resources (HR) business leader, Scott Drach demonstrates accountability in leading complex business solutions. He motivates teams around the world. When not on an airplane, he drives HR talent initiatives critical to the success of Boeing defense systems' $35 billion business and 37,000 employees.
Throughout his 33 years as a corporate HR executive, he has committed to developing the next generation of STEM leaders. In addition, he sponsors and advocates for human rights, equality, and fair treatment of minorities and women across Boeing's domestic and international workforce. He supports thirty diversity and inclusion teams, including affirmative action integrated succession planning, mentoring programs, executive development, and college recruitment.
"Have you ever wondered what it would feel like to be part of a group where everyone belongs? While it's aspirational, it's worthy of our efforts for the work environment to be as inclusive as possible," Deach said after receiving the 2023 Dave Barclay Award for Affirmative Action at the BEYA STEM Conference. "I'm blessed to work with a company and a group of individuals who believe in diversity and inclusion," Drach said. "As an HR leader, I feel personally accountable and responsible for ensuring we create an environment where people can be their real selves. Because once we can create an environment where people can be their real selves, that's where the magic happens. That's where the collision of activities and ideas comes together."
Odetta Scott is a virtuoso. Her success as an associate director at Raytheon Technologies is rooted in her commitment to mentoring women and underrepresented groups in the technical field and serving her community. Odetta truly believes that while organizations could realize the befits of the diversity dividend, the greatest return on investment comes from aligning its mission and vision with true diversity, equity, and inclusion by valuing people's unique talents, perspectives, and experiences.
"Super sensational STEM Saturday," Odetta began as sections of the gala audience cheered in response. "As I reflect on my journey to date, I can emphatically say that I am beyond blessed. Thank you to my parents, husband, family, mentors, and coaches who pour into this tapestry that exists today. My faith and my STEM career have afforded me various opportunities. I pray to continue to be a vessel and a light to others I faithfully serve. My mantra: Each one, teach one," she said.