STEM City USA's Tyrone Taborn is one of the influential voices that will take Stage X during the ASU+GSV Summit. A collaboration between Arizona State University (ASU) and Global Silicon Valley (GSV), the ASU+ GSV Summit connects leading minds focused on transforming society and business around learning and work.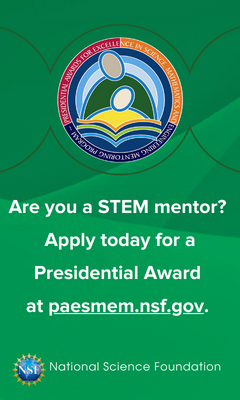 The theme for this year's summit is  "Ed on the Edge" and will explore how e-verse, climate, learning loss, investment, emerging tech, the assessment revolution, power dynamics, future-focused Pre-K to Gray mobility, skilling at work, proximity, early childhood, equity & access, the creator economy and more are impacting the ways in which the global education ecosystem can grant everyone equal access to the future.
Taborn will be speaking about the metaverse.
Earlier this year, Career Communications Group announced that STEM City USA activated the waitlist for the GSV Cup.  The cup is a call for early-stage educational technology startups to apply to be one of the "Elite 200" presenters at the 2022 ASU+GSV Summit from April 4 – 6, 2022 in San Diego and virtually.
The team at STEM City USA plans to join other entrepreneurs in San Diego as the "Elite 200" semi-finalists pitch at the ASU+GSV Summit 13.0 on April 4. Career Communications Group promotes STEM City USA to reach, engage, and retain diverse audiences by exposing them to new job horizons, career pathways, and positive role models in STEM fields.
During the last week of Black History Month 2022, Tyrone Taborn was presented with the Excellence in S.T.E.A.M. Award by the General Motors African Ancestry Network (GMAAN) during a virtual event held on Friday, Feb. 25.
GMAAN is an employee resource group whose mission is to attract, develop and retain employees of African ancestry while engaging communities to drive GM business priorities and performance. The annual GMAAN Awards ceremony allows the company and colleagues to celebrate the accomplishments of outstanding employees and provide an inside look into GM's auto plans.
Taborn was one of several individuals honored for making an impact and strides in business, community, and their prospective industries. The Excellence in S.T.E.A.M. Award was given in recognition of his inspiration and support of diverse talent in science, technology, engineering, and mathematics.
"I'm proud that the General Motors Black Employees Association is blessing me with this great award. Thanks, General Motors," wrote Taborn on his Facebook wall.
On Saturday, February 26, the National Action Network – Greater Baltimore Chapter presented Taborn with the 2022 STEM Promoter Award during the chapter's first annual Black History Month Celebration. The National Action Network (NAN) is a not-for-profit, civil rights organization and currently has over 105 chapters in cities around the nation.
Taborn is the publisher and CEO of Career Communications Group a multicultural media services company that connects diverse talent in science technology engineering and math (STEM) fields to leading employers. Incorporated in 1981 Career Communications Group (CCG) has built lasting partnerships with top employers for science and engineering talent through its annual conferences magazines and the STEM City USA metaverse to inspire the next generation of American innovators.
Taborn is the founder of the Foundation for Educational Development. The foundation's programs include three media campaigns—Black Family Technology Awareness Week La Familia Technology Awareness Week and The Native American Family Technology Journey—dedicated to providing access to the digital workforce.
Taborn was a contributing author to the book Learning Race and Ethnicity Youth and Digital Media which was funded by the MacArthur Foundation and published by MIT Press. He also wrote, "Closing the Racial Digital Divide" one of ten essays in The Covenant with Black America (Third World Press). The 2006 New York Times bestseller was compiled by Tavis Smiley.
Taborn is a frequent speaker on the digital divide and STEM education. He has appeared on several prime-time television shows. In 2019 the National Science Board (NSB) honored Taborn for his exemplary service in promoting public understanding of science and engineering.
"Grateful for Baltimore NAN award today," Taborn said.