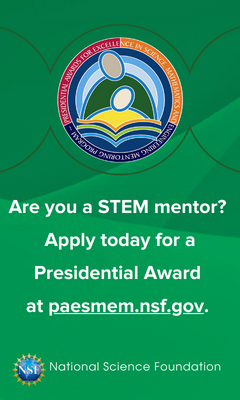 Have you ever wondered how the magic is made behind the scenes when walking around Disney parks and resorts? How about those shows and performances that provide a one-of-a-kind experience to guests of all ages visiting Disney parks? From Walt Disney World to Tokyo Disneyland, Disney engineers put their imagination and creativity to work creating some of the most iconic animatronics and rides in the theme park industry. Disney calls these brilliant minds "Imagineers."
STEM City USA, a platform created to connect STEM professionals and students, is the first of its kind digital platform in which guests can gather to experience seminars, musical performances, career fairs and much more at the same time. We call this the digital twin experience and Career Communications Group is proud to be pioneers for this kind of online model.
This Saturday, STEM City USA will host Career Day featuring Lanny Smoot, a Disney Imagineer and 1987 BEYA award winner who earned his 100th career patent in August. BEYA Career Day teen ambassadors Moria Bowman and Salihah Hurst are hosting the event which will feature Smoot giving attendees insight into his life as an Imagineer for the Walt Disney Company and how he got there.
Out of the 100 patents Smoot earned throughout his career, 74 were from his research and inventions at Disney. Some examples of Smoot's favorite patents and innovations include special effects at The Haunted Mansion, glowing lightsabers used at the Star Wars launch bays, Fortress Explorations interactive adventure at Tokyo DisneySea, and virtual and interactive koi ponds at the Crystal Lotus Restaurant at the Hong Kong Disneyland Hotel.
Smoot has spent 42 years as a theatrical technology creator, inventor, electrical engineer, scientist, and researcher. He has spent 22 of those years at The Walt Disney Company. He joined Walt Disney Imagineering as the head of its research and development (R&D) site in East Hampton, New York, and moved with the rest of that group to the Los Angeles Imagineering R&D headquarters shortly after. Following his move, he joined Disney Research (the most forward-looking part of Research & Development) and became a Disney Research Fellow in 2014.
Smoot's more futuristic inventions haven't made their way to Disney parks and resorts yet including patents for new ride systems and 3D displays where 3D glasses will not be necessary. The extendable lightsaber and the lightsaber training experience, both of which will be a part of the Star Wars: Galactic Starcruiser multi-day experience, will be coming to Walt Disney World Resort in spring 2022.
Read about what else is happening in the wonderful world of Disney by visiting their blog and join CCG at STEM City USA as we welcome Smoot to the platform to talk about his career, innovations, and milestones with the Walt Disney Company and beyond.
You can register online at https://www.fullstemahead.us/.