STEM City USA's Tyrone Taborn is one of the influential voices that will take Stage X during the ASU+GSV Summit. A collaboration between Arizona State University (ASU) and Global Silicon Valley (GSV), the ASU+ GSV Summit connects leading minds focused on transforming society and business around learning and work.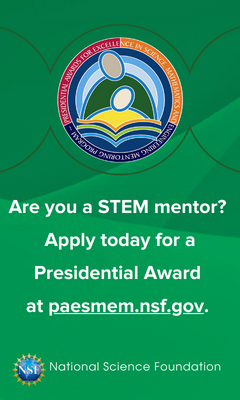 The theme for this year's summit is  "Ed on the Edge" and will explore how a variety of topics (e-verse, climate, learning loss, investment, emerging tech, the assessment revolution, power dynamics, future-focused Pre-K to Gray mobility, skilling at work, proximity, early childhood, equity & access, the creator economy and more) are impacting the ways in which the global education ecosystem can grant everyone equal access to the future. Taborn will be speaking about the metaverse.
Earlier this year, Career Communications Group announced that STEM City USA activated the waitlist for the GSV Cup.  The cup is a call for early-stage educational technology startups to apply to be one of the "Elite 200" presenters at the 2022 ASU+GSV Summit from April 4 – 6, 2022 in San Diego and virtually.
Founded and powered by Career Communications Group, STEM City USA, which will mark its one-year anniversary in February, builds on the best practices of Career Communications Group's BEYA and Women of Color STEM conferences, both of which operate in digital twin environments. STEM City USA provides educational opportunities as well as diverse applications of digital learning, skills, and science, technology, engineering, and math (STEM) education.
In STEM City USA's metaverse, content is delivered digitally and through live events, which are distributed to communities within STEM City USA. They include:
The STEM City Public School
STEM City Health and Technutrition
The STEM City Career Center
STEM City seminars
High-Tech Sunday
The team at STEM City USA plans to join other entrepreneurs in San Diego as the "Elite 200" semi-finalists pitch at the ASU+GSV Summit 13.0 on April 4. Career Communications Group promotes STEM City USA to reach, engage, and retain diverse audiences by exposing them to new job horizons, career pathways, and positive role models in STEM fields.