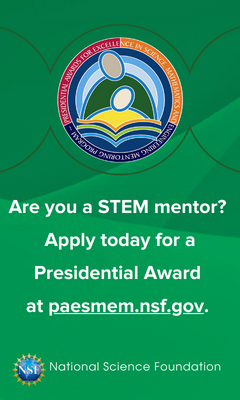 More and more, artificial intelligence is integrating into our work and personal lives. Almost every reader will recognize commonplace AI examples like Google's "Suggested Searches" dropdown bar and CAPTCHA images (the ones that make you click every photo of a car or stoplight before you can log onto a platform).
But these are examples of what Dr. Jeffrey Welser, vice president for exploratory science and university partnerships at IBM Research, calls "point solutions"— AI applications with very narrow goals in comparison to what the technology could and is expected to do in time.
"We're still a long way to go from the sorts of AI we see today to having AI that we can efficiently incorporate into our industry, enterprises, and daily lives," he says. "There's still a lot of research to be done and areas that need addressing."
At the 2021 BEYA conference, Welser moderated a discussion between four people involved in that research and addressing those topics. While their work is very different, all four AI professionals are working to harness the full potential of this technology.
Dr. Margaret Martonosi is the computer and information science and engineering director for the National Science Foundation, currently researching how AI might affect a range of fields and industries.
"We're looking at AI's potential use in smart communities, health care, robotics, and elsewhere," she says. "NSF is the nation's basic science research agency, so while other agencies might zoom in on human health, for example, our mission stretches across all of the scientific topics."
Much of the NSF's focus is on funding initiatives, such as the MSI (Minority-Serving Institution) Research Expansion Program, which, as Monorosi explains, "seeks to enhance research capacity. HBCUs, tribal colleges, and others."
Increasing diversity is a mission shared by the other panelists. Dr. Rediet Abebe, a junior fellow at the Harvard Society of Fellows and assistant professor of computer science at the University of California Berkeley, believes that AI can play a valuable role in solving diversity and equity and justice issues.
"It could help us deal with questions like how to measure poverty, discrimination, and inequality, or how to best allocate the resources we have," says Abebe, a co-founder of Black in AI, a nonprofit research community. "Even if we're not dismantling these oppressive structures, we can help move the needle."
Dr. Fei Fei Li, another panelist, is also committed to diversifying the AI industry. Besides teaching at Stanford and serving as co-director of the university's Institute for Human-Centered Artificial Intelligence, Li also runs the nonprofit AI4All.
"We work with more than 16 colleges and universities around the country to create summer programs for students from underserved and underrepresented communities," she says. "Our goal is to create a pipeline of students from all backgrounds and walks of life to become tomorrow's leaders."
There is undoubtedly a need for talent in this blossoming market. With algorithms growing more complex, large-scale systems getting more efficient, and the availability of data growing by the day, both private companies and research institutions need talented people to help them leverage artificial intelligence to its full potential. All the panelists acknowledge that their respective institutions play a valuable role in filling that need.
As Dr. Darsana Josyula, professor of computer science and director of the Autonomous Technologies Lab at Bowie State University, says, "AI is an open frontier. Its real-world applications are new enough that trained AI practitioners do not yet exist at the scale they are needed. The challenge facing [hiring organizations] right now is how to find, retain, and future talent with state-of-the-art knowledge. This is where our institutions play a key role."