Harry L. Williams, Ed.D., serves as the president and CEO of the Thurgood Marshall College Fund (TMCF). Williams has been leading TMCF since 2016, and his tenure has been marked by exceptional fundraising, strategic planning, and advocacy.
He has been successful in increasing student enrollment every year and forging partnerships with government and private organizations, which has resulted in several multi-million-dollar grants and campus investments. (Dr. Harry L. Williams speaks onstage during the Thurgood Marshall College Fund Leaders & Legends Gala at the Hilton Washington Hotel on September 23 in Washington, D.C. Photo by Tasos Katopodis/Getty Images for Thurgood Marshall College Fund )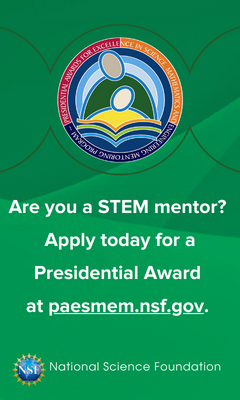 In a 2019 interview with US Black Engineer magazine, Williams expressed his pride in the fact that the fund has awarded over $300 million in scholarships over the years.
In 2018 alone, TMCF awarded scholarships worth $10 million to over 500 students, including "last dollar" award scholarships of up to $2,000, which helped students close to graduation.
Williams explained that many students run out of money during their senior year, and scholarships from corporate partners such as Lowe's can make a difference between graduating or dropping out.
Williams emphasized the importance of corporate support, citing Walmart, JPMorgan Chase, and Boeing as some of the companies TMCF works with continuously.
Scholarships are critical in helping young people pursue academic success and professional careers. However, Williams stressed that the fund's internship and immersion programs are just as valuable. These programs prepare students in ways that traditional classrooms and textbooks cannot. Williams said that internships allow companies to create a pipeline for diversity.
Every October, TMCF's Leadership Institute hosts over 100 Fortune 500 companies and federal government agencies. This four-day national program aims to develop students' leadership skills, provide employers access to overlooked diverse talent, and help students make connections that lead to good jobs.
In 2018, more than 400 students from HBCUs participated in the program. The fund has talent acquisition teams that visit colleges to identify promising students selected to participate in the institute.
Students receive coaching over a year to prepare them to impress and are guaranteed to leave the four-day event with multiple job offers or internships.
Williams said that many TMCF students are the first in their families to go to college or enter into a corporation. The fund educates them on the dos and don'ts, including the nonverbal aspects of the workplace, to ensure they are successful in their careers.
TMCF also offers immersion programs to acquaint students with what to expect as interns. The program emphasizes soft skills, such as interacting and socializing in the workplace. The creation of the program was based on feedback from TMCF's corporate and government partners, indicating that many young people were "just not ready." (Photo by Shannon Finney/Getty Images for Thurgood Marshall College Fund )
During a 2023 interview with Dr. Williams, he shared his views on student debt, historically Black colleges and universities, the Supreme Court's decision to overturn affirmative action in higher education, and the TMCF Leadership Institute. 
As students progress through the semester and conversations about the cancellation of student debt continue, it's important that they know what financial and professional support resources are available to them throughout their academic careers and beyond.
These resources are particularly crucial for Black students, who bear the brunt of student debt. TMCF's Scholarship Program offers financial assistance to low-to-middle-income Black students who are disproportionately burdened by student borrowing, helping to bridge the racial wealth gap and reduce debt.
TMCF currently accepts applications for the Sallie Mae Fund Completing the Dream Gap Scholarship, which provides financial assistance of $2,500.00 to outstanding students attending an accredited post-secondary institution for the 2023–2024 academic year.
TMCF has awarded over $500 million in vital assistance to students across its 47 member schools, ensuring that 85% of all funding benefits student programming through scholarships, leadership development, and career opportunities.
Through its programming, TMCF offers a variety of scholarships to support Black students throughout their academic journeys. The access and programmatic scholarships cover tuition, fees, and on-campus room and board for all classifications of students. Meanwhile, gap completion scholarships are designed to close the financial gap for students with urgent financial needs.
The financial process can often be daunting for students starting their higher education journey. TMCF provides valuable tools and resources to students to help ease some of this burden, such as FASFA resources and a Scholarship Glossary of Terms.
In 1996, the elimination of race-conscious admissions in the California university system caused a 40% decline in enrollment among Black and Hispanic students at the system's most competitive public universities.
Without federal protections, innovative ways are needed to reverse these trends and strengthen Justice Marshall's legacy of creating an equitable society, ensuring future generations of Black Americans have access to quality education and achieve economic mobility, positively impacting every community member.
These decisions also impact more than just academia, as we see similar cases targeting corporate America, framing up an attack on generations of young Black students and their opportunities to gain a quality education and thrive in the workforce.
The 23rd Annual Leadership Institute took place at the Washington Hilton Hotel from September 20-23, 2023. This national program is intended to develop students' leadership skills, create a community of scholars, provide companies access to a talented and diverse student population, and help students make connections that lead to careers.

The Recruitment Fair, a vital component of this experience, will feature Fortune 500 companies, government agencies, and graduate program representatives who will offer jobs, internships, and continuing education opportunities for the student participants.
For over three decades, TMCF has continued the fight that Justice Marshall started nearly 90 years ago, providing direct resources to Black students, nurturing and advancing Black talent in the workforce, and creating a more equitable society that will provide life-changing career opportunities leading to economic mobility for Black students and their communities.
Last weekend, they convened preeminent corporate leaders committed to accelerating equity, access, and opportunity at TMCF's Annual "Leaders & Legends" Gala to redouble commitment to furthering their mission to honor Justice Marshall's legacy by charting new paths towards increasing Black representation and inclusion in corporate America.